Educating Home Buyers, One Inspection at a Time
Free Limited Warranty & Recall Check Included
With Each Home Inspection
I provide excellent customer service by including a complimentary limited warranty and Recall Check with each of my inspections (commercial, rental and foreclosure properties may not qualify). I have partnered with Residential Warranty Services to provide you with a limited 90 day warranty to help protect your investment.
Benefits of this Limited Warranty Includes:
Safety net of mechanical and structural coverage provided with each inspection
Coverage that enhances our professional inspection service
Coverage during the sensitive period of ownership transition
No deductibles
No service charge
Claimants can choose the licensed technician of their choice
Simple claims process
Available for Buyers and Sellers
Compliments other long-term warranty products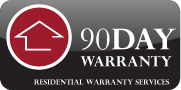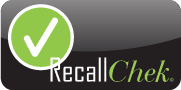 90 Day Buyers Limited Warranty:
Effective from the date of the home inspection for 90 days. If closing should occur outside the covered 90 day period, the warranty will extend to 22 days following closing.
Mechanical Systems Covered:
Water Lines Gas Lines
Drain Lines Faucets
Water Heaters Garbage Disposal
Main Service Panel Wiring
Cook Top & Oven Range
Dishwasher Microwave Oven
Trash Compactor HVAC Systems
Structural Components Covered:

Roof Covering Wall Framing
Structural Framing Floor Joists
Attached Garage Doors Foundations
Specific to certain exclusions and stated maximums

Call now to book your inspection
410.746.6274

I have years of experience and a reputation for thoroughness.

Only home inspections performed by
licensed inspectors
are valid under a real estate contract.